How to Invisibly Seam Granny Squares
There is a lot around on the subject of crocheted granny squares at the moment and I came across this recently and thought I would post it as an aide memoire for me at least. This bit has far too big a font but I just can't see how to reduce the size.
April 19th, 2012
I love granny squares because they make it so easy to play with exciting colors. Often, my squares end up with different colored borders, so how do I choose a shade to seam them? The answer's easy: I can use any color because I use an invisible seam! This super easy technique creates a durable seam that disappears into your crocheting. Ready to get started? Gather your granny squares and follow the steps below!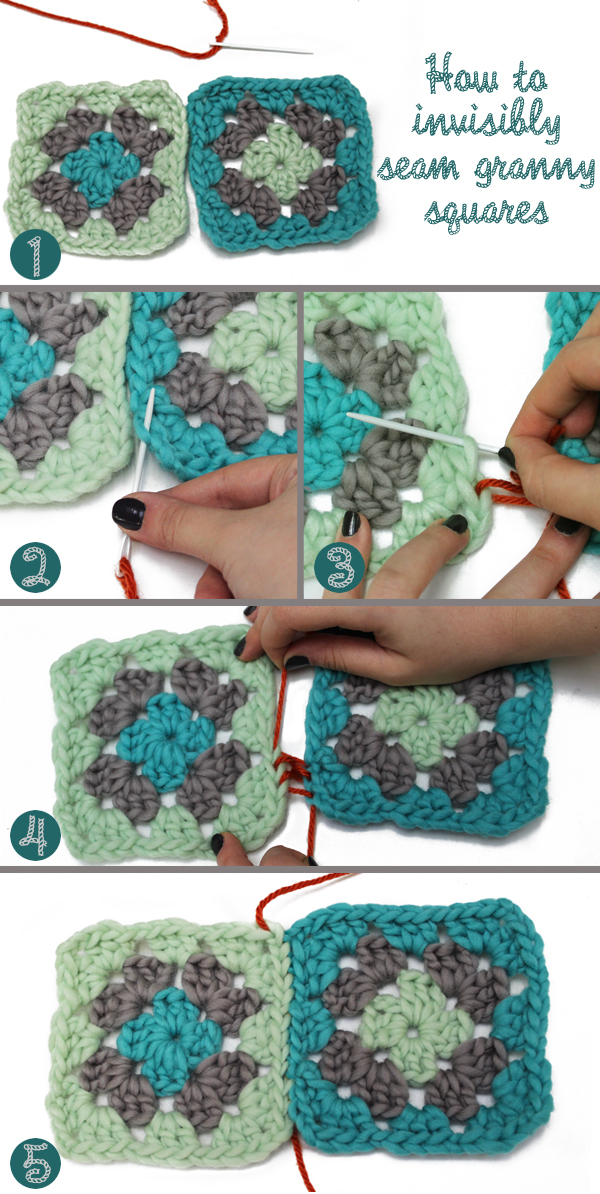 Step 1:
Gather your materials: finished granny squares, a blunt needle, and your seaming yarn (I used a contrasting yarn for demonstration, but you may want to use matching yarn). Lay your granny squares side to side with the front side facing up.
Step 2:
Insert your needle into your first crochet stitch from the back to the front.
Step 3:
Repeat Step 2 on the opposite side. Continue this process on each stitch, alternating between sides. It's sort of like lacing shoes.
Step 4:
Ready for that seam to disappear? Lightly pull on both ends of your seaming yarn.
Step 5:
Repeat with all squares, and that's all there is to invisible seaming! Remember to weave in your ends and enjoy your new granny square project.
Labels: crochet